In Memoriam
(posted October 15, 2014)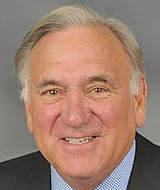 Stephen Becroft
August 17, 2014
teacher, programmer
obituary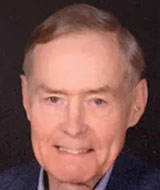 Bert Cooper
July 27, 2014
lawyer
obituary
See full In Memoriam list
50th Reunion Highlights
(posted September 3, 2014)
Photo album slideshow
Kaleidoscope talks
Our Whiffenpoofs
Watch this space for news of upcoming mini-reunions and other Class events.
Photo Gallery
(posted September 3, 2014)
Who are these classmates?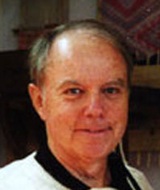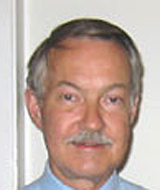 Roll over the photo for a hint, then click for the answer from the photo gallery. Contact the
webmaster
to create your own photo gallery page.
See
Photo Gallery
index.
Latest Class News
(posted August 2, 2014)
Our 50th Reunion class gift was a record $74,249,256. Peter Salovey, President of Yale, visited our Class dinner to accept the gift and also to recognize the naming of a new college gateway for our Class. Read more about the gift and the gateway.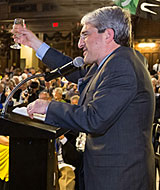 Many classmates and spouses contributed photos from the reunion, now assembled into a slideshow accompanied by our Whiffenpoofs of 1964 (digitized from their original 1964 vinyl recording).
See and hear the slideshow here.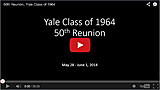 See Class News index.
Latest Class Notes
(posted November 4, 2014)
Ed Massey, Chris Getman, Butch Hetherington, Buck Wilson, and Pete Putzel saw Yale beat Army. "Best game I've ever seen," wrote Putzel ...
Larry Crutcher, our Class Book editor, received 18 personal essays after the Book went to press. These will be published ...
Paul Manchester got an on-stage hug from Vanna White after his daughter won $1 million on "Wheel of Fortune!" ...
Sam Francis traveled to Africa and shot animals (point and shoot, that is) ...
Books and essays discussed include those by Sam Low, Edward Ranney, Gus Speth, Stephen Greenblatt, Ed Massey ...
Jethro Lieberman retired from NY Law School, moved to Bethesda ...
Angus Gillespie was honored for contributions to the scholarly and public history of New Jersey ...
Stephen Becroft's death was reported ...
See the complete notes.
See
Class Notes
index
Latest Publications
(posted September 2, 2014)
Edward Massey '64 has authored his second book, telling the story of a sheriff in 1948 Utah who led a posse to track down an escaped prisoner, a man he caught once before, a man he raised like a son. See Edward's website.
| | |
| --- | --- |
| | Every Soul Is Free |
| click to buy | |
Alfred Lambremont Webre '64 says that his book "reveals new scientific evidence on matters like the afterlife, the human soul, reincarnation, and God. God used to be a matter of personal belief, but science is confirming spirituality."
| | |
| --- | --- |
| | The Dimensional Ecology of the Omniverse |
| click to buy | |
See Publications for more books by '64 authors.