50th Reunion News
Save the dates: May 29 - June 1, 2014.
See reunion update.
In Memoriam
(posted October 8, 2013)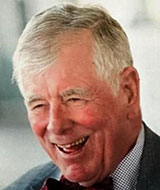 Peter Carey
September 9, 2013
air-traffic controller
obituary, remembrance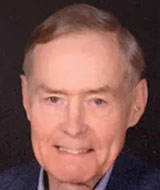 Hoyt Wilson
September 8, 2013
rancher
obituary, remembrance
See full In Memoriam list
Latest Class Notes
(posted November 9, 2013)
January/February 2014
Pete Putzel and the reunion committee continue planning ...

Karl Ziegler is CEO at Kinnerton Research Centre in the UK ...
David Gillespie retired from teaching ...
Steve Clay reported on John Wilbur's memorial service in Palm Beach ...
Ron Parlato says good riddance to old bricks and mortar education ...
Bruce Driver, John Jeavons, Ron Parlato, and John Wylie write blogs ...
Sam Deloria mumbled at a Mayo Cancer Conference ...
Other news from Massey, Ervin, Lea, Caviness, and many others ...
(more)
See
Class Notes
index
Photo Gallery
(posted September 16, 2013)
Who are these classmates?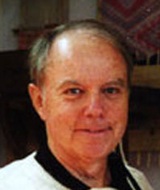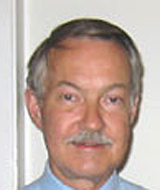 Roll over the photo for a hint, then click for the answer from the photo gallery. Contact the
webmaster
to create your own photo gallery page.
See
Photo Gallery
index.
Latest Class News
(posted November 22, 2013)
Jim Rogers made one of the best calls in memory. Back in the late 1990s, when the world was in the thrall of the dotcom bubble, Jim Rogers foresaw a China-driven commodities boom, which materialized.
But lately a growing chorus of Wall Street voices has begun to declare the boom over. Rogers disagrees. Read the news article.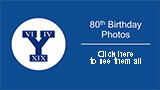 Bob Sexton's papers have been archived by the University of Kentucky, honoring the education policy expert's career. Read the news article.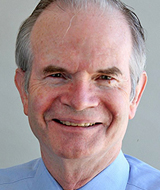 See Class News index.
Sound Off!
(posted November 1, 2013)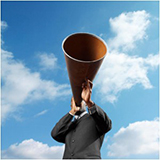 Voice your opinion on Sound Off!, a forum for Yale '64. Many of your classmates already have.
The Origin and Fate of the Universe, by Sam Francis.
9/11: Fact or Fiction, asks Tony Lee.
Spiritual journeys from Buddhism to Scientology, by many '64 authors.
Abortion and AIDS discussed by Ward Cates.
Stop Affirmative Action, writes Ronald Parlato.
Prison from the inside, as seen by Al Rossiter.
Gun-control opinions expressed by Sam Crocker and Ronald Parlato.
Elegant aging, discussed by Edward Massey.
Bill Coffin remembered by Wally Winter.
Visit the Sound Off! page and voice your opinion.
Latest Publications
(posted November 21, 2013)
Classmate blogs have been added to the Publications page here.
Syd Lea '64 and Fleda Brown, both poets laureate of their States, have conspired to write an unusual book of essays on a wide variety of topics.
| | |
| --- | --- |
| | Growing Old in Poetry: Two Poets, Two Lives |
| click to buy | |
Chas Freeman '64 has written a new book which, according to Henry Kissinger, "deserves an important place in defining our future strategic relationship with China." See a review.
| | |
| --- | --- |
| | Interesting Times: China, America, and the Shifting Balance of Prestige |
| click to buy | |
See Publications for more books by '64 authors.